Thu Jun 21
96th Annual Chincoteague Pony Swim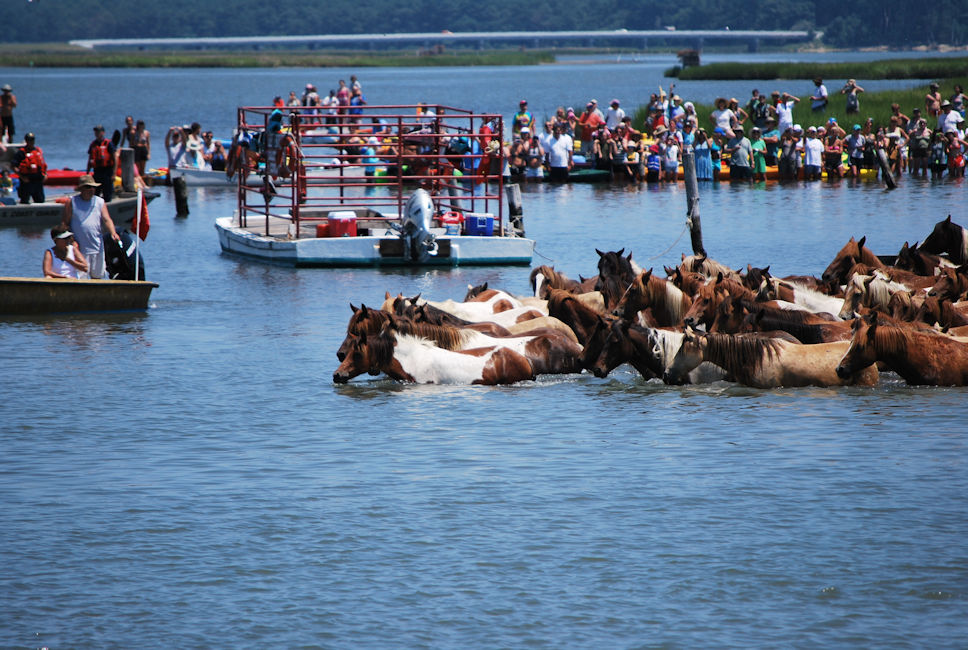 On Wednesday, at "slack tide", the Saltwater Cowboys will swim the ponies from Assateague Island to Chincoteague Island. The Ponies will swim across the Assateague Channel and come ashore on the east side of Chincoteague Island. A large screen will be located in Veterans Memorial Park with a live feed of the swim. You will be able to see the swim on the screen. No seating is provided.

Location: Veterans Memorial Park
(7427 Memorial Park Drive, Chincoteague Island, VA 23336)

Date: July 28, 2021
Click Here for More Information!